Best Netflix Original Series – if you're looking for ideas on what to watch next on Netflix and you're trying to find a new "Netflix Original" show you can binge watch then this article and video can help you.
I'll tell you my recommendations for the Top 10 Best "Netflix ORIGINAL" SERIES you can to watch on Netflix right now. After that I'll give you another 10 NEW shows on Netflix to check out too. But wait, there's more – as an added bonus if you read to the bottom, then you'll also get my Top 10 Best Netflix Original MOVIES too.
We've got a lot going on in this article, so get your popcorn ready as we review my recommendations for…
The Best Netflix Original SERIES
We'll start off with a video version of the list and then follow with the full text article – which includes direct links to all these shows on Netflix. Enjoy
---
Best Netflix Original Series – The Video
Enjoyed this video?
Subscribe: https://www.youtube.com/TheHelpfuldad/
Share THIS vid: https://youtu.be/DoWn4x0RYaI
Watch more from our Streaming TV Playlist: https://www.youtube.com/playlist?list…
Netflix Link: https://www.netflix.com/
Best Netflix Original MOVIES: https://youtu.be/aE_oDfqhZKw
---
---
Best Netflix Original Shows
In no particular order, here are my recommendations for the Top 10 Netflix Original Series.
Bonus – the fun doesn't end with just 10 shows because after my Top 10 Best Netflix Shows, I'll give you another 10+ NEW shows to add to your queue as well.
A bit of housekeeping: you won't find House of Cards or Orange is the New Black on this List because we assume you already know about those uber-popular shows. Just saying…
1-Ozark
Mike's Take: If there is ONE series on Netflix that you MUST watch it's OZARK. Jason Bateman and Laura Linney lead a wonderful ensemble cast in this clever, often edge-of-your-seat suspenseful drama where Bateman's character is a mild-manner accountant who must launder $100's of millions of dollars for a drug cartel in order to keep his family alive. Full of twists and 'didn't see-that-coming moments' you're sure to enjoy it. Season 1 of Ozark may well be one of the best binge-worthy shows of all time!
Ozark is still an on-going series so watch now and catch up before the next season comes out!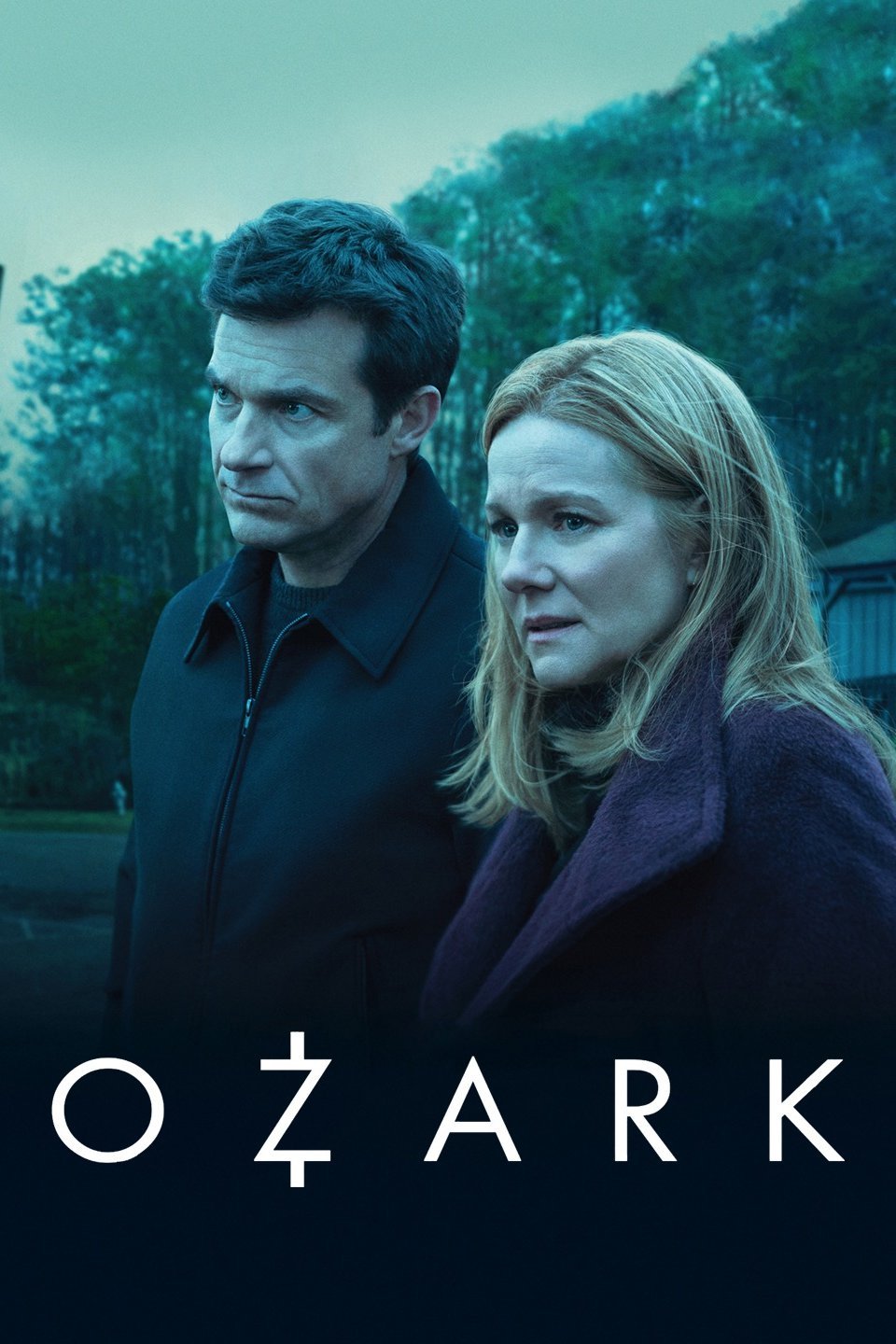 Netflix Teaser of Ozark: "A financial adviser drags his family from Chicago to the Missouri Ozarks, where he must launder $500 million in five years to appease a drug boss." Watch it on Netflix Now.
---
2-Narcos & Narcos Mexico
Mike's Take: you're getting two for the price of one on this tip as Narcos and Narcos Mexico are two separate shows but they are cleverly intertwined with some cool cross-over character scenes. Start with Narcos and you'll watch the trials and tribulations of the DEA agents who tracked Pablo Escobar and later the Cali Cartel. You'll also get to see the perspective of the drug lords and their families as well which is a nice added twist.
After you watch Narcos, then go for Narcos Mexico – the true story of the DEA agent who cracked the Mexican cartel – a group that created one of the highest quality grades of marijuana but later got greedy and became drug mules (albeit very rich mules!) for the Cali Cartel.
Both Narcos & Narcos Mexico are still on-going shows with new seasons to come.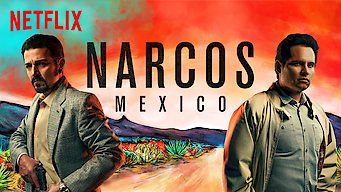 Netflix Teaser of Narcos: "The true story of Colombia's infamously violent and powerful drug cartels fuels this gritty gangster drama series." Watch it on Netflix Now.
Netflix Teaser of Narcos Mexico: "Witness the birth of the Mexican drug war in the 1980s as a gritty new "Narcos" saga chronicles the true story of the Guadalajara cartel's ascent." Watch it on Netflix Now.
3- 13 Reasons Why
Mike's Take: Possibly the #1 show among teens on Netflix, I think that every PARENT should watch this show too because it will give you a new appreciation for just how hard it is to be a teenager during the age of Social Media – where a harmless event captured on video can be taken out of context and destroy lives. The basic gist is that a girl named Hannah Baker committed suicide and left 13 audio tapes that explained why she felt driven to do it by the actions of her classmates. Teenage suicide, bullying, loneliness, and much more are on full display here. Besides the valuable lessons, it's a dang good show too – full of clever editing, great acting, and teen angst, my wife and I have enjoyed it. Well done. This series is still on-going.
Netflix Teaser of 13 Reasons Why: "Why did Hannah Baker take her own life? Her classmates all have secrets … and the truth is about to come out." Watch it on Netflix Now.
---
4-Black Mirror
Mike's Take: Sci-Fi fans love Black Mirror. It's an anthology collection of stories that has 4+ seasons to watch. Each story tells the tale of a futuristic tech innovation gone wrong. This series is still on-going.
Tip: if you like the series Black Mirror, be sure to catch the new MOVIE Black Mirror Bandersnatch – one of our Top 10 Netflix Original MOVIES.
Netflix Teaser for Black Mirror (The Show): "This sci-fi anthology series explores a twisted, high-tech near-future where humanity's greatest innovations and darkest instincts collide." Watch Black Mirror on Netflix Now.
---
5-Making a Murderer
Mike's Take: My wife loved this show and binge-watched it in record time. Originally one of the most downloaded podcasts of all time, the series Making a Murderer on Netflix quickly became a mass hit. It's the tragic, frustrating, confusing story of Steve Avery and how the local police seemingly 'created' a murderer out of him. This series is still on-going.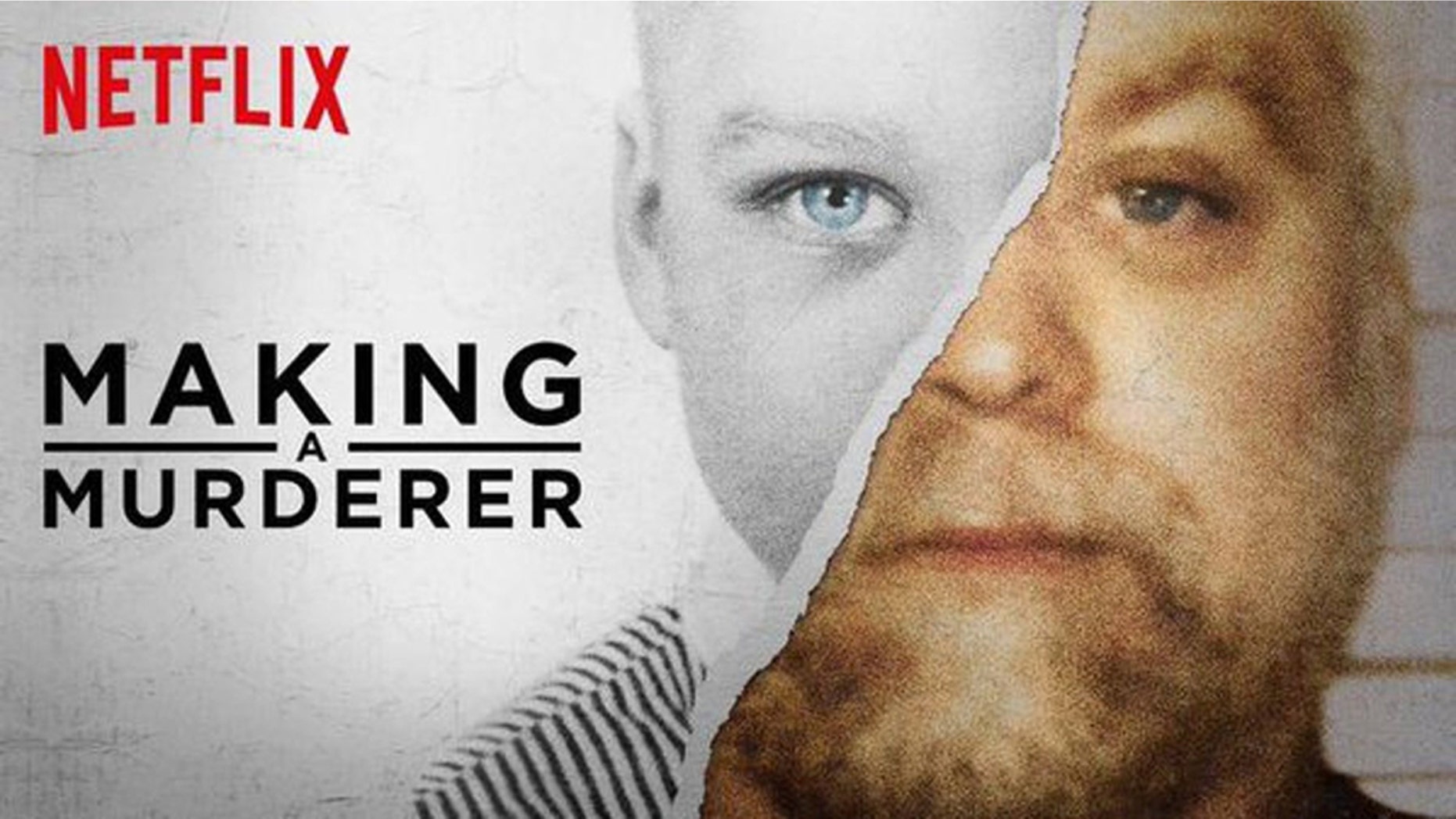 Netflix Teaser for Making a Murderer: "Filmed over 13 years, this real-life thriller follows the unprecedented story of two men accused of a grisly crime they may not have committed. Season 1 of the provoking documentary series won four Emmys, including Outstanding Documentary or Nonfiction Series!" Watch Making a Murderer on Netflix Today.
---
6-MindHunter: Unibomber
Mike's Take: I thoroughly enjoyed this show – it's only 1 season but it's worth watching if you like true crime stories. What's great about this show is that you get to see the trials and tribulations of both the FBI agent trying to track the Unibomber AND Ted Kaczynski too. Witnessing how FBI agent's Jim Fitzgerald's adult ADHD helped him hyper-focus to crack the mystery of the Unibomber's letters was really facsinating!
Netflix Teaser for Mindhunter Unibomber: "Faced with few clues and an increasingly panicked public, the FBI calls on a new kind of profiler to help track down the infamous Unabomber." Watch Mindhunter Unibomber on Netflix Now.
---
7-Bloodline
Mike's Take: Here's another show recommended by my wife Anne. It stars Kyle Chandler (from Friday Night Lights) and Sissy Spacek, it's set in the Florida Keys, and it the tale of a family's dark secrets they try to hide from the small community they are a part of. The entire series is 3 seasons and it's complete so you'll get the full story now.
Netflix Teaser for Bloodline: "When the black sheep son of a respected family threatens to expose dark secrets from their past, sibling rivalries are put to the test." Click Here to Watch Bloodline on Netflix.
---
8-The Crown
Mike's Take: "If you like period pieces and English dramas, then you're sure to like this multi award-winning series about Queen Elizabeth II's rise to power. John Lithgow as Winston Churchill is a scene-stealer every time he appears.
Netflix Teaser for The Crown: "This drama follows the political rivalries and romance of Queen Elizabeth II's reign and the events that shaped the second half of the 20th century." Watch The Crown on Netflix here.
---
9-Boss Baby: Back in Business
Mike's Take: I'd be remiss to not include a kids' show on our list since this is after all a family-friendly blog. If you enjoyed the movie Boss Baby, you and the crew are sure to love Boss Baby Back in Business the series – although Alec Baldwin isn't one of the voice actors for the series, this show doesn't miss a beat and captures all the elements you loved in the movie. Witty, fun, and full of laughs, it's a winner.
Netflix Teaser for Boss Baby Back in Business: "The Boss Baby brings his big brother Tim to the office to teach him the art of business in this animated series sprung from the hit film." Click here to watch Boss Baby Back in Business on Netflix with your kids.
---
10-Stranger Things
Mike's Take: surely you didn't think I'd forget about Stranger Things did you? I mean it's only the BEST show on Netflix, right? 1980's Nostalgia to include Dungeons & Dragons lore? Check. Government Conspiracies, Secret Experiments, and Alternate Worlds? Check. A boy who sees visions, multiple love stories, and crazy plot twists? Check, check, and check. There's a reason why you see memes and t-shirts everywhere. This show has it all. Catch up on the early seasons so you'll be ready for the next one coming soon!
Netflix Teaser for Stranger Things: "When a young boy vanishes, a small town uncovers a mystery involving secret experiments, terrifying secret experiments, and one strange little girl." Watch Stranger Things Immediately on Netflix and stop missing all the fun!
Don't Miss this Stranger Things Cool Merch
---
The Fun Isn't Over – Check Out These Series on Netflix too!
Here are 10+ more Netflix Original shows to consider – many of them are brand new so you can be among the first to watch them and become the start of the office water cooler chatter.
a. Teen Angst: On My Block, Umbrella Academy, The Order
b. Cooking: Salt, Fat, Acid, Heat; Final Table
c. Documentary: The Disappearance of Madeleine McCann; Conversations with a Killer: Ted Bundy; The Keepers
d. Thriller: You; The Haunting of Hill House
e. Comedy: Arrested Development; The Unbreakable Kimmy Schmidt
f. Marvel Universe: The Punisher
g. Family: Lemony Snicket's Series of Unfortunate Events
h. Sci-Fi: OA; Altered Carbon
i. The Absurd/Dark Comedy: Santa Clara Diet; Russian Doll
---
Bonus – Best Netflix Original MOVIES
This list of Netflix Original SERIES should keep your Netflix queue filled for a while but if you want to take a break from tv shows and catch some movies we have you covered there too. Check out this video about the Top 10 Best Netflix Original Movies!
---
Deals from Amazon
---
More Tips from That Helpful Dad
At That Helpful Dad, I write about more than just watching tv. Here's a sample of some of our other tips…